Oatmeal Oxygen Bubble Mask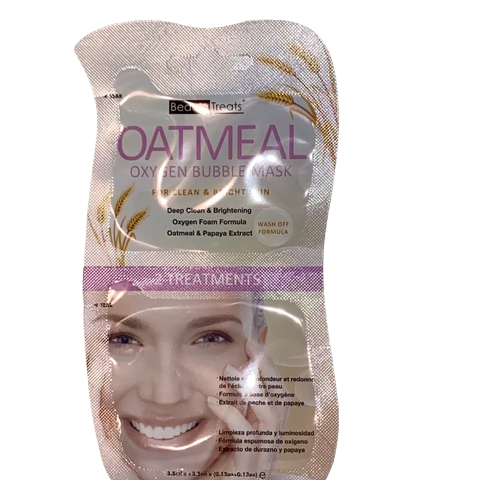 How To Use:
Apply mask to dry face with dry hands evenly over face avoiding eyes and lips. Make sure face and hands are dry. Wet skin may prevent the mask from lathering up.
Message gently with fingertips for 30-60 seconds to cleanse skin.
Wash off with lukewarm water.
Oatmeal oxygen mask immediately turns into oxygen-rich foam, revitalizing skin with oxygen as it deep-cleanses, exfoliates, and massages skin. The oxygen foam deeply penetrates into the skin to eliminate pore-clogging impurities, blackheads, and dead skin cells, while it helps brighten uneven skin tones.
---
More from this collection